Business card printing for more than 30 years
Cevagraf has over 30 years' experience in Business card printing.
The advantages of an Integral Service.
Unlike other printers, we take care of all the production processes of your business cards. Pre-press, printing and post-press: everything is done in our facilities and under exhaustive quality controls.
Hover your mouse over the icons to discover our advantages.
Coordination of production processes
1 Supplier, 1 responsible
Cost optimization
On-time delivery
Make an impact with your business cards.
Branding.
Increase your brand's potential! Cards convey your company's image, helping to generate in the recipient the trust they need to start or keep on their business relationship.
Functionality.
The small size of business cards allows them to be carried in any pocket or wallet, so that in case of requiring your services, the person who has received them can easily keep them on hand.
Marketing.
They are an excellent help when it comes to promoting your company, as they can also be used as a sort of small flyer in which to place an advertising message (usually on the back).
...you have a PDF to print?
Upload a PDF file of your design.
---

... want to use our online design tool?
The quickest way to make your design.
---

... you need to have the layout done?
Our team of professionals will layout your project.
4

---


We

prepare

the layout for you

---

A variety of printing substrates for your cards.
We offer you 6 different types of printing substrates: coated paper, SBS paperboard, metallized paper, magnet paper, adhesive paper and also PVC.
Click on the options below to find the type of substrate that best suits your needs.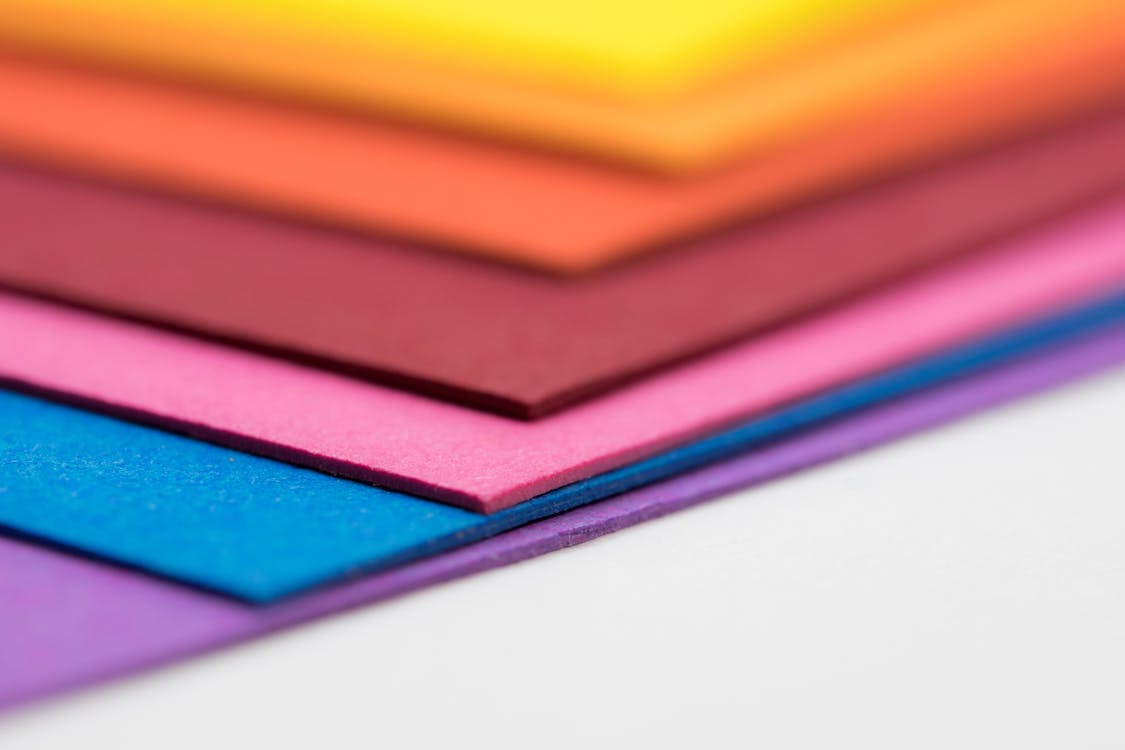 Coated paper
---
Very popular paper for magazines, catalogues, calendars, posters and brochures. It is known for having a coated layer that keeps the ink on the surface. Colours are intense and beautiful. This paper is suitable for designs containing large images and few texts to read.
SBS Paperboard
---
Solid bleached sulphate (SBS) board is used particularly when extra stiffness is required. It consists of several layers of bleached chemical pulp to which a coated top surface is added on one or both sides. In the first case it is usually referred to as "1 side coated (C1S)" and in the second case as "2 sides coated (C2S)".
Metallized paper
---
Available in three colours: gold, silver and pearl white. It is important to point out that it is the paper itself that is metallised, it is not conventional paper to which metallic inks have been applied. This allows a really spectacular metallic effect, even allowing the application of white ink on the surface.
Magnetic paper
---
We offer a magnetic paper 330 microns thick. It is a paper that is printed as if it were a "regular" paper, in fact it is a "regular" semi-matt coated paper on one side, but on the other side it behaves like a magnet. Perfect for printing your cards and turning them, for example, into attractive fridge magnets.
PVC
---
We offer printing on a 375 microns Matte White Rigid PVC. It is a highly resistant material, which gives your plastic cards the stiffness of a credit card. Sizes available in our online store are the usual ones for business cards: 9 x 6 cm; 5.5 x 8.5 cm. (vertical design) and 8,5 x 5,5 cm. (horizontal design). Printing can be single-sided or double-sided.
Choose a print substrate
Group versions and get the best price.
Unlike other online printers, in which you necesarily have to place one order for each different version (design) of a product, with us you will achieve considerable savings by indicating that you want several versions of a single magazine.
You can use the version functionality in the following cases:
---
Case A
If you want to print several designs, but the size, paper type, inks, etc., are the same for all of them.
Example: if you have a different business card design for each of the projects you are working on.
Case B
If you have a corporate business card design and need to print cards for several company employees.
The name and position will change and the rest will remain unchanged.
---
Example: business cards
Quantity: 10,000 u. Size: 8.5 cm x 5.5 cm. Paper: 350 glossy coated. Inks: Colour 1 side (4/0).
1 order of 10,000 units
(10,000 u x 1 version)
126.18€
10 orders of 1,000 units each
(1,000 u x 10 versions) x 10
51.36€ x 10 = 513.60€


No savings
1 order of 10,000 units
(1,000 u x 10 versions)
184.31€


You save 329.29€
Professional review.
Any business card order you make with us includes a basic review of the files to be printed, but if you want we can offer you a professional review, of greater scope and level of detail.
| Check | Basic review | Professional review |
| --- | --- | --- |
| Print-ready files | | |
| Number of pages | | |
| Page format | | |
| Inks | | |
| RGB to CMYK image conversion | | |
| Quality of images | | |
| Bleeding | | |
| Safety margins | | |
| Measures in leaflets | | |
| Transparency in CMYK elements | | |
| Die-cutting profiles | | |
| Spot UV | | |
| Stampings | | |
| Embossings | | |
NOTE: This type of service is not binding on the final product quality. We disclaim any liability related to problems arising from incorrect treatment of the original file by the customer. Both the Basic Revision and the Professional Revision are services offerred by CEVAGRAF, SCCL with the only purpose of helping you to manage your files correctly, and we are only responsible for the possible damages caused by our inefficient work. The errors that are originated mainly by the original files will be the responsibility of the client, although CEVAGRAF, SCCL had not noticed nor warned of the error occurred.